The Paddle Dash Kayathlon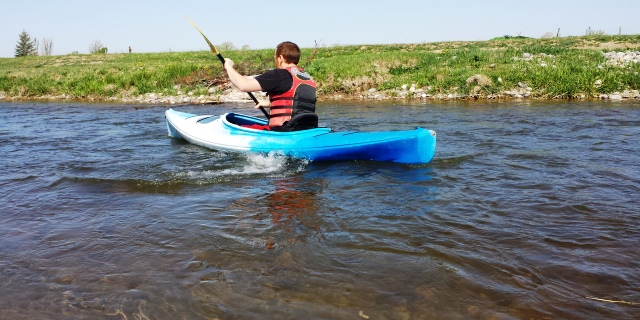 A Kayathlon is a multisport event that involves kayaking, cycling and running.
The kayathlon is ran much like a triathlon, you just paddle a kayak instead of swimming during the water portion of the race. The Paddle Dash Kayathlon is one race with three different ways to compete. Solo racer, as a two person team were two racers run together, pedal together and then paddle together in a tandem kayak or in a relay team.
The age limit is 12 years old and up, until racers are 18 they must have a waver signed by their parents or legal guardians to compete. We will also have a kids race after the adult race that will start about 11 am, the ages are 6-11 year old kids.
We will start the race will a 2 mile run, then 10 mile pedal and finish up with a 2 mile paddle. See you all at the Kayathlon!